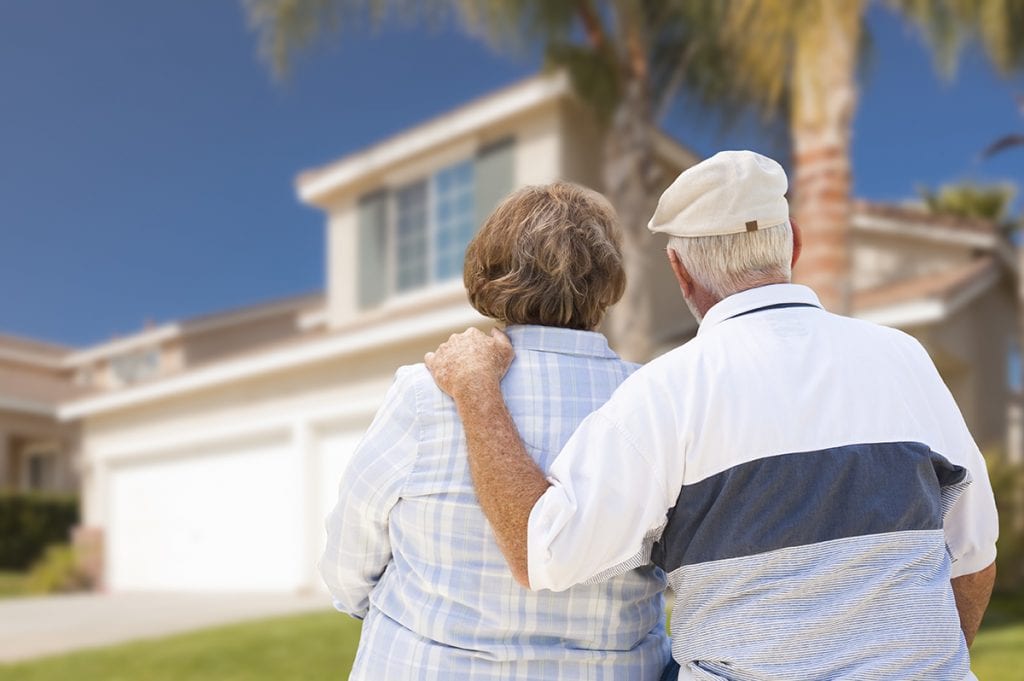 The idea of slowing down can be hard to think about. We're active, independent adults who love our lives, homes and neighborhoods. But the fact is, things often get more challenging as we age. Future mobility challenges are something we should all be thinking about.
According to the Centers for Disease Control, nearly half of adults 75 and over report physical difficulty of some kind. 20 percent say they're unable to climb 10 stairs without resting. While we may be healthy and fit adults, mobility issues are likely to become an issue for many of us.
Two main factors impact our ability to age in place safely and comfortably. The first is focusing on our health and fitness as we get older. The second is making plans to adapt our home environment for inevitable mobility challenges. Let's take a look at some of the most effective home modifications for meeting our evolving needs.
Shift to Single Story Living
The evidence is clear: single-story living allows folks to remain in their homes. A Johns Hopkins University study found that living in a single-story house is the number one factor when it comes to aging in place. This also includes homes with essential living spaces (bedroom, full bathroom and kitchen) on the ground floor. Single story living takes the potential dangers of going up and down stairs out of the equation. In most cases, it also creates a smaller, more accessible space to navigate. In some cases, moving into a single-story home makes sense. However, many homeowners have successfully modified existing multi-story homes to accommodate single-floor living. Adding a bedroom and full bath to the ground floor may be all it takes to keep us in our current homes–and it offers extra space in the near-term.
Add a Stairlift
In love with your charming multi-level home? The Johns Hopkins study also identified stairlifts and elevators as helpful tools for allowing for aging in place. Many of us have put tons of time and TLC into creating the home of our dreams. We love our neighbors and our routines. But we have to keep in mind that stairs may become an obstacle down the road. Falling down the stairs is a significant concern for seniors. Climbing stairs can be a challenge even for otherwise healthy seniors. An electric chair lift or stairlift offers a comfortable powered seat to take seniors up and down the stairs with ease. It's a straightforward modification that can help us stay in our homes. High-quality chair lifts can be costly, but installation costs may qualify for a tax deduction. Planning ahead can also spread out costs.
Add an Elevator 
In the past, it was rare to see elevators in individual homes. But residential elevators are becoming more common and more affordable. In many cases, lifts allow seniors to move easily between floors with wheelchairs and walkers. There are lots of options for residential elevators, with significant differences in appearance, function and cost. Hiring a trained home planner can help you make important design and engineering decisions and decide whether a residential elevator is a good fit for your home.
Reduce Trip and Fall Hazards
In addition to expensive structural changes, we can make simple modifications to our homes to reduce fall risk as we age. These can also be included in planning for mobility changes. Some of the most effective ways to reduce fall hazards include:
Installing or beefing up handrails
Adding grab bars in bathrooms 
Upgrading lighting for better visibility
Repairing broken or uneven steps
Removing throw rugs that can slide underfoot
Make Your Mobility Plan Before You Need It
Even if we're healthy, most of us tend to slow down as we age. If aging in place is a priority, planning ahead for mobility changes is essential. And the best time to start is before problems come up. The most effective approach is to look at your home from an engineering perspective and make a phased plan for modifications. With the help of a professional team, you can decide what changes you'll need and set up a time frame for putting them in place. HomeSpan specializes in lifetime home planning, helping you make sound decisions to tackle future challenges as they arise. Starting the planning process now can save money, reduce stress and make decisions easier down the road.